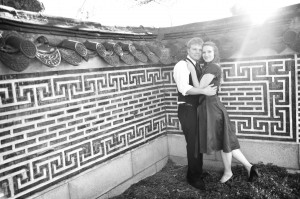 Jordan– he's the one on the left– and Lisa– she's the one on the right– write nerdology.org.
From Jordan you'll get to read about technological doodads both modern and archaic and opinions that are actually just facts.
From Lisa you'll see world-famous analysis of literature, society, and literature based on society. She's good at that, and she knows everything.
Jordan is a systems administrator; your everyday, technological lives are made possible by people like him.
Lisa is an editor; this means she cringes when internet people write things.
Together, they love one thing about life the very most: the fact that the other exists.