Aveson is a man of few words, but when he knows he wants something, you know it, too.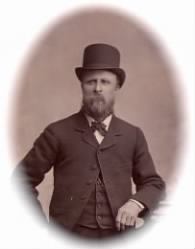 In spite of their sometimes unyielding insistence of resistance to each other, Aveson often takes after his older brother, so you can take a gander at Remington's list to have a good idea of what Aveson is after. In fact, the below is almost an exact copy of Remington's.
Thomas the Tank Engine toys
Tri-wheeled toddler scooter
Kids audio books
Storybooks to do with trains (Polar Express has already been obtained)
Prut jars
Just about any kind of train toy (the more durable and the more anatomically correct the better)
Storybooks from the Little Blue Truck universe (the original, "Leads the Way", and Halloween flavors have already been obtained).